Why unlimited holidays are out and sprint holidays are in
It's the end of the summer holidays. The kids are back in school and, for Suzie, this year's trip is now nothing more than a distant memory. Feelings of relaxation have been replaced by inbox anxiety (see here) and Suzie's thoughts have quickly turned to wondering when it is next acceptable to take some more time off…? One month? Two? Heck, three? OK, three it is.
Slowly – very slowly – three months pass, and November approaches, Suzie feels exhausted. Sure, she had two weeks off in August but she hasn't taken any time since then. As a result, Suzie's close to burnout, has 15 days to take in the next six weeks, yet will only request to book five as she doesn't want to leave her team in the lurch…
… we confess, Suzie is a fictional character but her story is relatable to many, right?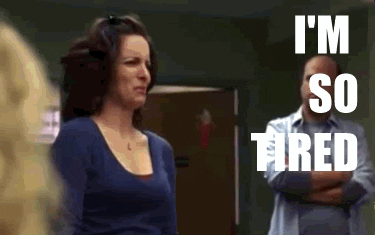 Ripping up the rulebook
Recently, wellbeing in the workplace has taken centre stage with more employers than ever ensuring that they have the right offerings in place to ensure a happy, healthy workforce.
One area on this that is constantly being disrupted, particularly in the startup space, is holiday allowance. Many are ditching the 'traditional' holiday limit, instead replacing it with more agile processes, that suit the way their team works and encourage all to take regular holidays throughout the year.
Challengers leading the charge
One popular solution has been for challenger brands to offer unlimited holidays. In theory, this allows employees to take off as much time as they want, whenever they want.
It was Netflix that invented this. The idea is that the company trusts their employee to manage their tasks and projects, and to structure their time according to what needs to get done.
A stream of positive feedback led a number of well-known companies to follow in Netflix's footsteps. Today, Virgin, Grant Thornton and LinkedIn, all offer unlimited time off as part of their perks.
The benefits are thought to be vast with many citing employees take more regular holiday and burnout rates have dropped. But as with all disruption, with the positives come the negatives, Elliott Rodriguez, director of HR and people at career site TheLadders, points out that it can be hard to ensure employees take the same amount of time off, which may be deemed unfair. Slate's Matthew Yglesias also goes so far as to argue that certain companies offer unlimited vacation 'because they know perfectly well employees won't use it."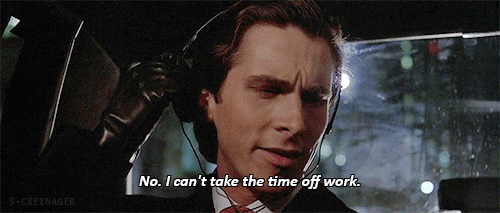 One week on, One week off
Luckily it's rare in the world of disruption that people believe one size fits all. As such, companies are continuously trying to solve the holiday conundrum, offering a variety of different solutions.
Designer Stefan Sagmeister revealed in his TED talk, "The Power of Time Off," that every seven years he takes one year off. "In that year," he said, "we are not available for any of our clients. We are totally closed. And as you can imagine, it is a lovely and very energetic time."
Unsurprisingly, seven years on, one year off, is unlikely to be viable for the majority, particularly fresh, smaller startup brands. So Shashank Nigam, the CEO of SimpliFlying, a global aviation strategy firm, recently iterated this into shorter bursts.
"…compulsory one week of leave every seven weeks for all staff," says Shashank.
"Of course, the leaves had to be staggered but the key was the staff had to be completely cut off from work. There was just one simple rule: Reply to an email and you wouldn't be paid. React to a Slack message and you won't be paid for that week."

He claims the results, albeit from a relatively small sample size, were impressive. Creativity went up 33%, happiness levels rose 25%, and productivity increased 13%.
Recharging your workforce
Now that summer is fading away, set some time to review your holiday process
Be sure to research each thoroughly before deciding what is right for you and your workforce, and take some time to consider that alongside the actual holiday allowance itself, there may be other ways you can reinforce the importance of taking time out. For example, Guy Hayward, CEO at professional recruiter Goodman Masson, offers "an exotic holiday fund, which is in place for our people to take long distance, long holidays – so two or three weeks away. We pay for that holiday upfront and they can pay that back through a series of salary deductions over 18 months – that's how serious we take encouraging people to have long holidays."
Whatever you decide, embrace the work/life balance and ensure your holiday policy encourages time out. After all, everyone needs vitamin sea every once in awhile.
http://thecrowdandi.com/wp-content/uploads/2017/10/tenor-1.gif
372
498
Gem Griff
/wp-content/uploads/2016/07/logo_main.png
Gem Griff
2017-10-15 19:13:07
2021-08-09 12:46:03
Why unlimited holidays are out and sprint holidays are in