What they don't tell you when you're seeking investment
"And so that's why you should invest in my company…"
There I was in a coffee shop near Oxford Circus pitching all over again. Products scattered all over the table, I was mid-way through convincing an angel investor to back my company, an eyewear subscription business when a gentleman wearing a suit and glasses walks over.
He looked at the stuff on the table, looked me up and down and asked if I was a competitor of theirs. Turns out the guy standing in front of me was Kevin Cornils, CEO of Glasses Direct, the largest eyewear distributor in the UK.
Aware that I was mid-pitch to a prospective investor, I gave Kevin my brief elevator pitch before exchanging numbers and carrying on with my meeting.
Obviously, as soon as my pitch ended I made it my mission to connect with Kevin. Over the next 18 months, we got to know each other over three coffees. Initially, Kevin wasn't interested in working with us. We'd just meet to chat – talk about the market, what the American's were doing and exchange thoughts.
Yet, each time we met, our conversations became more interesting and it made more sense to collaborate – We'd just broken into the market as a premium subscription company, in a space where Glasses Direct wanted to be. So, after 15 months, we made a decision to sell to them.
Ok, ok… so I understand that it's not everyday the CEO of the company you want to sell to happens to walk into the coffee shop you happen to be in. And I understand it's not everyday that the CEO happens to be interested in the product you happen to be pitching.
But, that's not the point of my story.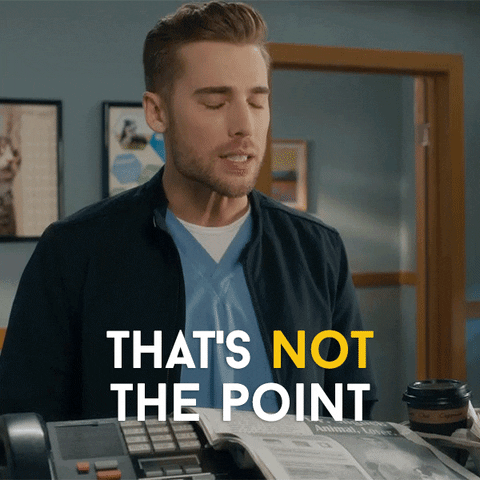 I wouldn't be in the situation I was in if I hadn't put myself out there in the first place and met with this angel investor.
Because it wasn't always easy. Running a business is a constant hustle. Especially in the beginning.
Starting out I was just a guy with an idea trying to make it happen. Sure, I wore glasses but I had no clue about starting a glasses business. Neither had my business partner, YeeMun. I had a background in finance, YeeMun in content, and we wondered numerous times if we even belonged in this field.
We learned by doing.
This is what you don't always read… the struggle to even get the business going is real. Very real.
We knew we needed investment to get a prototype and launch our website. So, naively, we went about finding people to pitch to: we contacted friends, blind messaged people on Linkedin and relied on referrals to meet with as many people as possible.
It was tiring. Really tiring. And there were no tickbox guidelines for us to follow, just the belief that the more people we met with, the more likely we'd be in finding someone who believed in our idea.
So we went about setting up coffees.
And, we dated… a lot.
What people don't tell you when you're raising money is that it is much like dating, you meet two or three times before deciding if you like each other or not. And be warned, when pitching to investors they won't guide you, you're going in blind.
Fortunately, after experimenting on my first five pitches, I began to realise that pitching was actually quite formulaic. Whilst almost every investor will only pledge money if they like you, the questions they're likely to ask are largely the same – think market size, exit strategy, amount of money you'd like! It was like practicing a script over and over again. Sure enough, each time you do it, you get better.
The point of my story is, I wouldn't be sitting where I am now, in the position I'm in now if I didn't hustle in the very beginning. It's hard work but if you stop dreaming and start hustling, you might just make it.
http://thecrowdandi.com/wp-content/uploads/2017/09/P3ptm5.gif
176
320
Gem Griff
/wp-content/uploads/2016/07/logo_main.png
Gem Griff
2017-10-08 15:29:58
2021-08-09 12:46:08
What they don't tell you when you're seeking investment